Jillian is an affiliate with Petsmart, meaning she may get a commission for any purchases made using the links in this post. Commissions go towards keeping this site active. For more information, please see her Privacy and Disclosure Policies page. Keep on reading to find out where to get the best Christmas Sweaters for large dog breeds!

Where I find the best Christmas sweaters for my large dog!
Featuring my dog's new favorite Christmas sweater!
If you read (this post) about my favorite Christmas costumes for larger dog breeds, you might remember I was considering some Christmas sweaters for my dog. I did pick-out a winner, thanks to Petsmart!
If you are still Christmas shopping for your favorite pooch(es), Petsmart still has some great online shopping deals going on. Better hurry though, these will not last long!
Shop PetSmart.com to save 30% on all Pet Holiday dog beds, apparel, collars & bowls.
Save up to 30% select Pet Holiday dog treats, gift treat packs and chews at PetSmart.com.
Save up to $4 select BLUE Wilderness, Wellness RawRev, Nature's Variety, Natural Balance LID High Protein & Simply Nourish dog food (20-30 lb. bags) at PetSmart.com.
Here is Tiger in his new Christmas Sweater! I liked that it had an attached scarf. So cute! Also, the material is not as heavy as the sweater I bought him last year. I am not afraid he will overheat in this one. He looks like he is ready for an audition to be a model for Gap!
The sweater I chose for him comes in sizes XS-XL. We did get the XL, and it just barely fits without being too snug. You can purchase the sweater yourself here: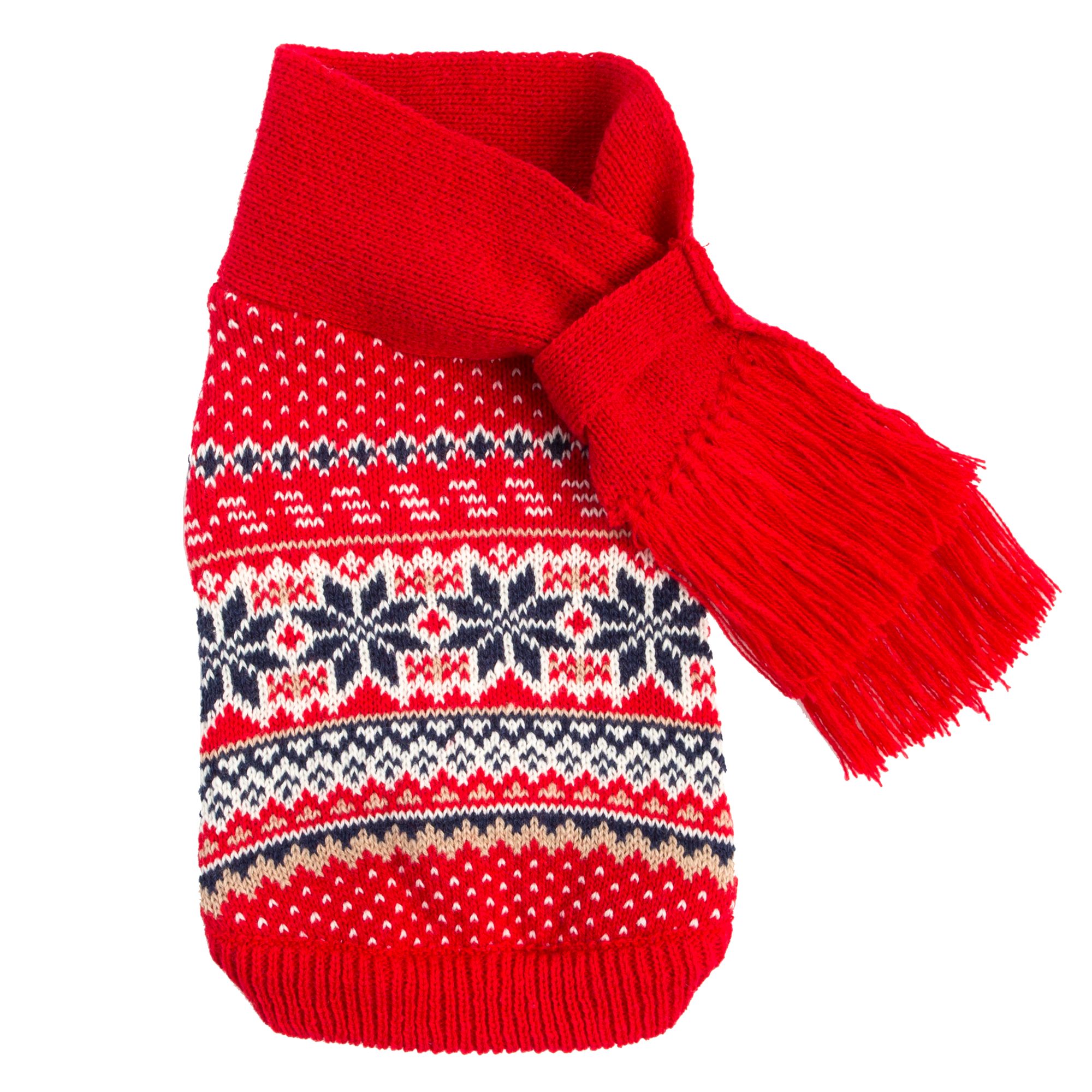 Does he not look so happy in his new sweater?! Maybe you will find a sweater that will make your mutt happy too!
Thanks for reading!
– Jillian