Jillian uses affiliate links in this post, meaning she may get a commission for any purchases made using these links. Commissions go towards keeping this site active. For more information, please see her Privacy and Disclosure Policies page. Read on for a list of favorite things we did at Walt Disney World!
10 of my FAVORITE things we did at Walt Disney World!
(A travel series about some fun Disney experiences)
Back from a much needed vacation to Florida! I had a wonderful time away with my family, especially with my two little nieces. I had not been to Disney World in over ten years, but just visited Disneyland last summer (see this post.) It was fun to see all the similarities as well as differences. I almost combined all my favorite Disney World experiences from this trip into one long post, but decided instead to break it all down into a travel series of mini-posts. Each post will feature some fun photos, and maybe a few tips. 😉 I am listing in order of things we did.
Without further ado….favorite thing #1 out of 10.
Character Dining with Cinderella
We scored VERY last minute reservations for a Character Dining experience at Disney's Grand Floridian Resort. Walking into the Grand Floridian Resort is an experience in itself. The property is beautiful, and I loved the majestic lobby!
Since it is a slightly slower time of year in Disney we managed to get reservations for Cinderella's Happily Ever After dinner the day of! It was the first time any of us in our party of 6 had experienced Character Dining. The 1900 Park Fare Buffet had an amazing selection that was delicious. I loved the carving station and desserts! I was even able to try some "strawberry soup" I happened to read about on some blogs before I left on my trip.
The Characters were perfect!
The characters were wonderful as well as each one, one at a time, paid a visit to every table. This was nice and convenient, and sure beat waiting in a long line just to rush things along like you usually would in a normal character experience in the parks. Every child or adult could take the time to get photos, autographs, and talk to the characters. The characters at this dinner (subject to change) were Cinderella, Prince Charming, the Evil Step-mother, and both step-sisters.
My 2 year old niece was in Heaven! My 1 year old niece was too, but mainly because she loves food.
On your way out of the Dining Room you can have a photo op with the glass slipper!
If you plan on going to Walt Disney World, I would definitely recommend saving some extra money up to splurge on a Character Dining Experience. You have to check the Disney World website for a list of what restaurants/Parks host them and for prices since they are all different.
Thanks for reading!
-Jillian
*Suggested Disney Products: (be on the lookout for new ones under each post in this travel series!)
Disney Princess Girls' Cinderella Sparkle Deluxe Costume 3T-4T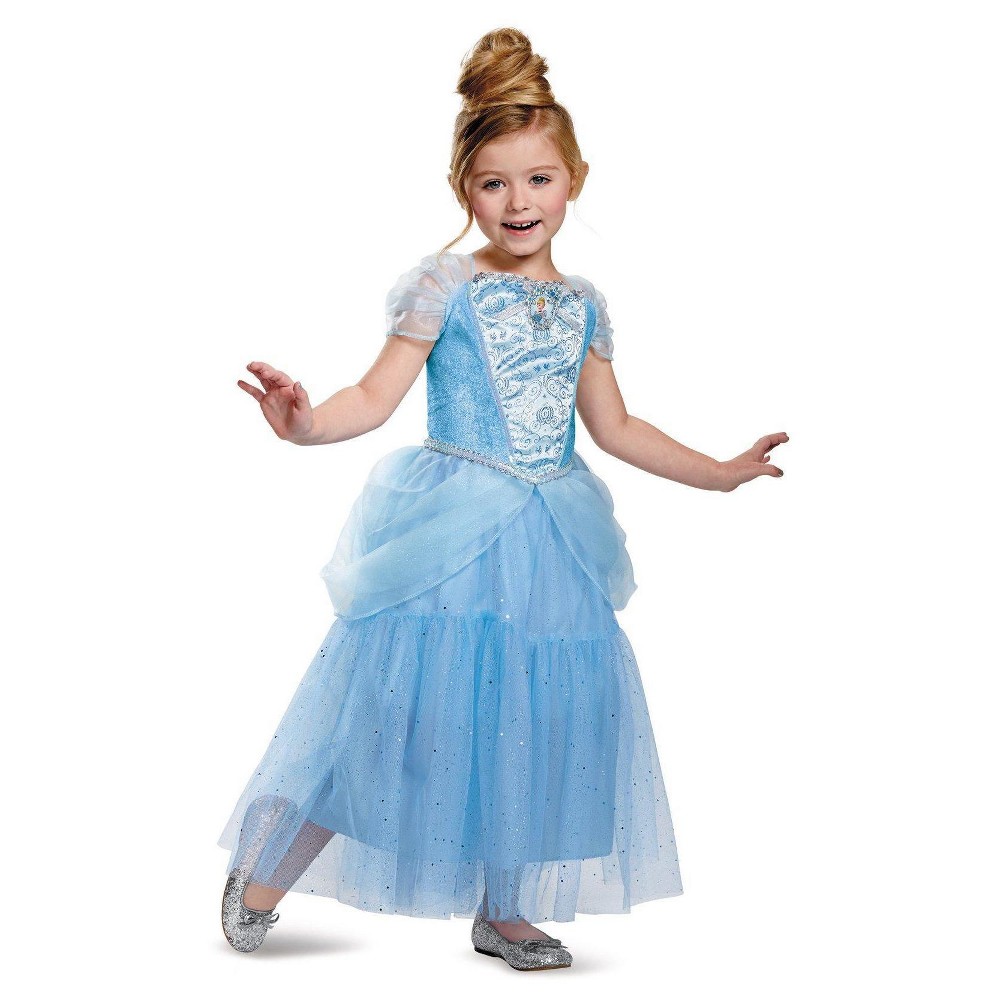 Tags:
Character dining at Disney World
,
Cinderella
,
disney bounding
,
disney fashion
,
Disney food
,
Disney Resort
,
Disney tips
,
Disney vacation
,
Disney World
,
Disney World tips
,
family vacation