Jillian uses affiliate links in this post, meaning she may get a commission for any purchases made using these links. Commissions go towards keeping this site active. For more information, please see her Privacy and Disclosure Policies page. Keep on scrolling for info about the new Disney shoes by New Balance!
New Balance brings back Disney shoes!
*Edited 11/19/18 to include photos of my shoes! – PLEASE NOTE: ALL of the shoes in this post are sold out for an indefinite amount of time. You can still see many other styles and the latest offers at the New Balance Website. Current Specials as of March 2020:
Free Shipping on All Orders Over $50 at NewBalance.com!
Hold the phone! I am so excited about this that I just had to drop this quick post! I am so excited about this for 2 reasons, one of which is of course I am a Disney fan. Second reason: after writing this post about the "Minnie Mouse Rock Your Dots Collection" earlier this year I never did get around to buying my Minnie Mouse shoes before they sold out! 🙁 These new Disney shoes from New Balance include designs from the Minnie Mouse collection I wrote about back in January. Now I get another chance!!! 🙂 But seriously, what Disney fan would not love these shoes? They have styles for women, men, and of course the kiddies!
    DISNEY'S MICKEY MOUSE AND MINNIE MOUSE SHOES
I just decided to start running again, and signed up for my first virtual race, which will also be my first 10K! I am due for a new pair of sleek looking sneakers for my treadmill training. Whichever shall I choose? Here are the two Disney shoes designs for women:
FuelCore NERGIZE Disney Women's Cross-Training Shoes
Fresh Foam Cruz Disney Women's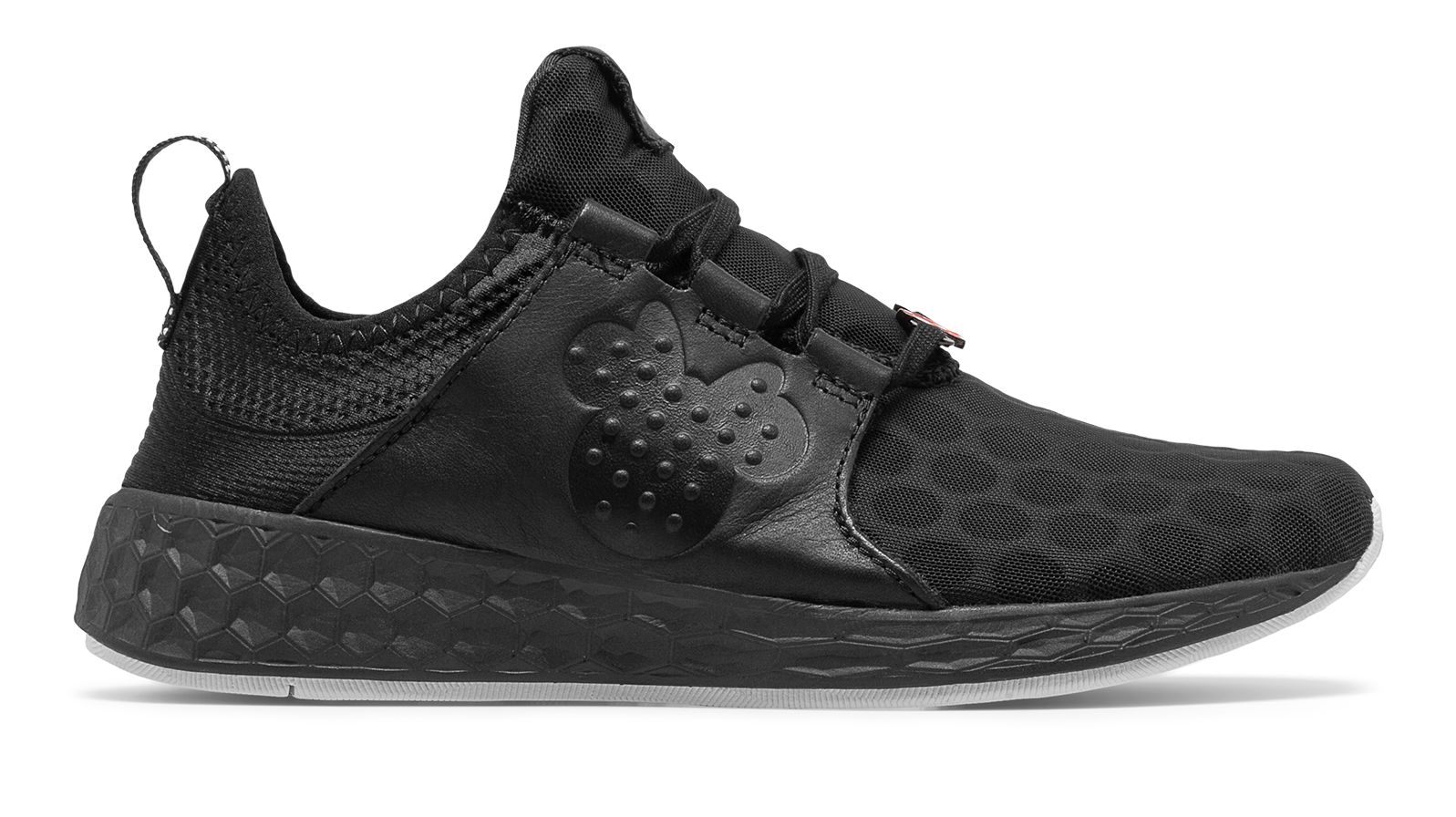 I decided to order this design to try for myself! They are so cute! I love the minnie bows in the middle of each shoe! This style fits snug, so if you have wider feet you might want to try a 1/2 size up. I usually wear 6 1/2 shoe size in New Balance, so I ordered that size. These were snug, but made comfortable with thinner socks.
 I plan on wearing them for treadmill training for my first virtual 10k, and then save them to keep nice for future Disney vacations. Maybe I will even try a RunDisney race in the future!
Are these kids shoes not the cutest? Perfect for both matching and all that walking around if you wear them to Disney!
FuelCore NERGIZE Disney Kids' Infant and Toddler Lifestyle Shoes
They even have shoes for Dad!
Fresh Foam Cruz v2 Disney Men's Neutral Cushioned Shoes – (UCRUZ-V2DR)
While you are checking out the new Disney shoes at New Balance, also look at their great offers on all kinds of clothing!
Happy Shopping!
Thanks for reading!
Jillian
Tags:
disney
,
disney race
,
Disney shoes
,
disney's mickey mouse and minnie mouse shoes
,
fashion
,
i love shoes
,
kids shoes
,
mickey mouse
,
minnie mouse
,
new balance
,
rundisney
,
shoe shopping
,
shoes