Jillian uses affiliate links in this post, meaning she may get a commission for any purchases made using these links. Commissions go towards keeping this site active. For more information, please see her Privacy and Disclosure Policies page. Read on down below for info on why you should visit a salt room!
Why You Should Visit A Salt Room
The hype about Halotherapy explained!
As mentioned in this post, I would like to expand on the benefits of halotherapy, and why you should visit a salt room (or salt cave). I have seen claims from mostly other bloggers about the benefits of Pink Himalayan Salt. They claim that Salt actually helps strengthen your immune system. They also claim that inhalation of dry pink salt can help with allergies, loosen mucus, clear sinuses, and with treating chronic bronchitis and asthma. My original idea for this post was to have been able to present to you research findings that prove the benefits of Himalayan Salt. However, since this is considered a part of alternative therapies, most articles you find claim it has not been researched enough and therefore try to denounce it's effectiveness. I found several scientific studies, but they were a few years old.
I think "science" needs to do some more studies, and figure out why salt rooms actually ARE helping people. Myself as well as many, many others I am sure have FELT the benefits ourselves, and honestly that is all the proof I need to go on with this post. I rather believe what I experienced, which would agree with the claim that salt is naturally antimicrobial and antibacterial, which aids in the elimination of germs and bacteria.
Before I go any further, here is what happened to me:
I have visited several salt rooms in a few spas, and one time I went I happened to have a terrible head cold that made it hard to breath. My nose was stuffy so much my head ached. I struggled to fall asleep at night. The second I walked into that salt room everything stopped! My head cleared, I could breath like normal again, and I felt great! It even lasted through the next two days, and then my cold disappeared! I really believe this was due to the 45 minutes inside that salt room. Maybe it will not work for everyone, but it sure worked for me!
About Pink Himalayan Salt
First of all, lets talk about the Himalayan Pink Salt most salt rooms are made with. Himalayan salt is mined from the Punjab region of Pakistan. The salt often has a pinkish tint due to mineral impurities, and having more minerals than your usual table salt. When it comes to the science of it, fact is, usually what they pump into the air in a salt room is a pure grade sodium chloride that is crushed, ground, and dispersed by a machine called a halogenerator. Not necessarily pure Himalayan Salt, even though the room may be full of Pink Himalayan Salt particles on the floor, and/or be built of bricks and panels of it.
Pink Himalayan Salt is said to at least "add to ambience" or "encourages relaxation." The Salt Therapy Association claimed in their study that "There is some scientific evidence about chromotherapy, also known as color therapy, where the warm orange and pink hues of the lighted Himalayan salt bricks or panels create a soothing environment to aid emotional and mental health." However, I doubt it was only "color therapy" that cleared my head in my salt cave experiences.
Before visiting a Salt Room (or trying Halotherapy in any form)
As with any kind of sodium, do take precautions to not go beyond suggested intake levels. There are certain health conditions Halotherapy may negatively affect, so please do research and ask your Dr. for advice before trying any kind of Halotherapy.
The Salt Room Experience
If you do decide to visit a Salt Room, I would suggest dressing in something comfortable. Sessions can be anywhere from 30 minutes-1 hour depending on where you go. Be prepared to take off your shoes. Most places have you put on disposable booties on your feet as you enter the salt room. In most, no phones or electronics are allowed. There might be magazines to read, or you might be able to take your own reading materials in. Be warned though the lighting might be dim. It is a great time for a nap in one of their comfy chairs.
Most Salt rooms are inside of bigger spas, and are of various sizes and forms. The ones I visited have all had different decor, and ways of combining Pink Himalayan Salt into it. Photos in this post were from a huge spa inside a resort in Northern New Jersey. Their entire spa had salt hanging from the ceiling, in the panels of the walls, and included in some extra treatments that came with our massages.
Usually, you pay for the salt room experience as it's own service. I have seen the price range anywhere from $10/hour-$50.
I would highly recommend visiting a salt room for if nothing else, a nice long period of peace and quiet to relax. You might even get a nice nap out of it! Maybe you will be able to breath better or sleep better afterward (or during!) like I did. It is definately worth a try!
Other forms of Halotherapy
Salt Lamps
Salt lamps are sold by many stores nowadays. Again, the old science research claimed these were not effective. However, again, I do believe from experience these can definately be of benefit for you and your home. I found that my salt lamp does indeed seem to purify the air as it should. If I go up and sniff it closely, it does seem to have a noticable ring of freshness in the air around it.
Here are some currently available at Target: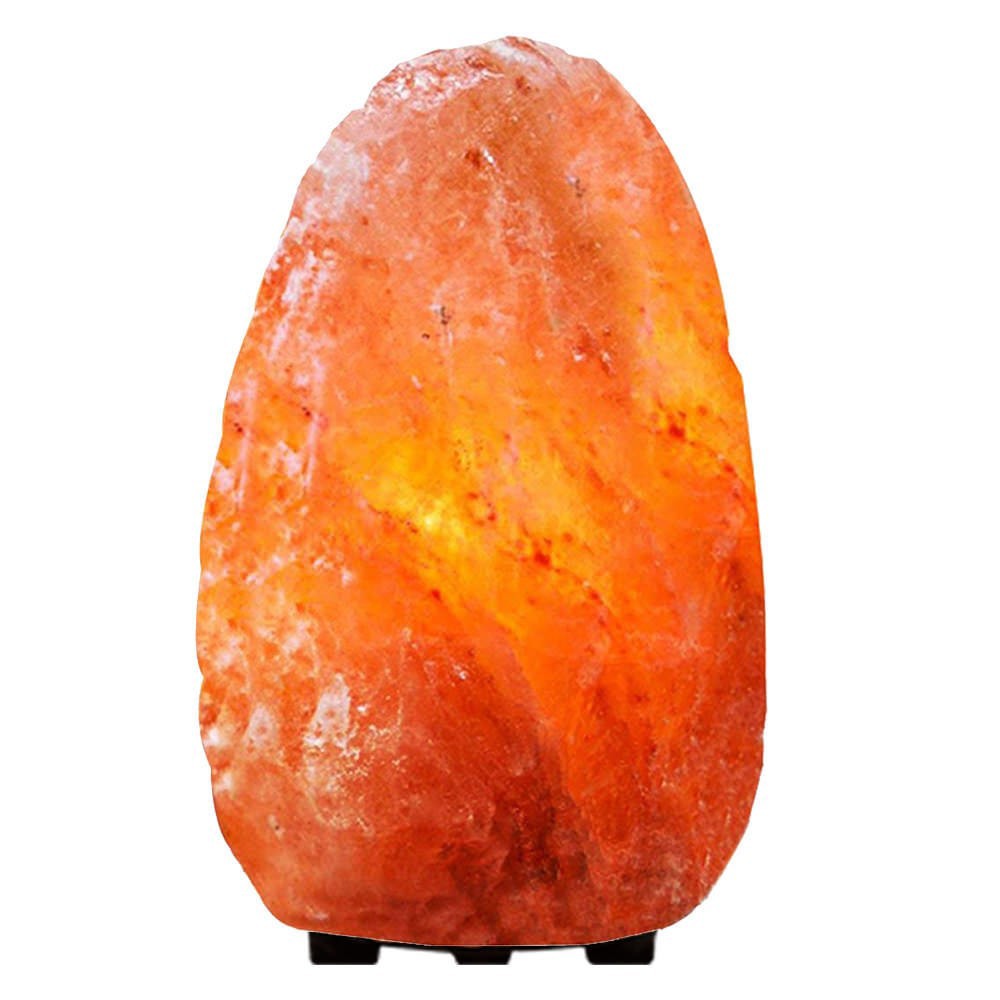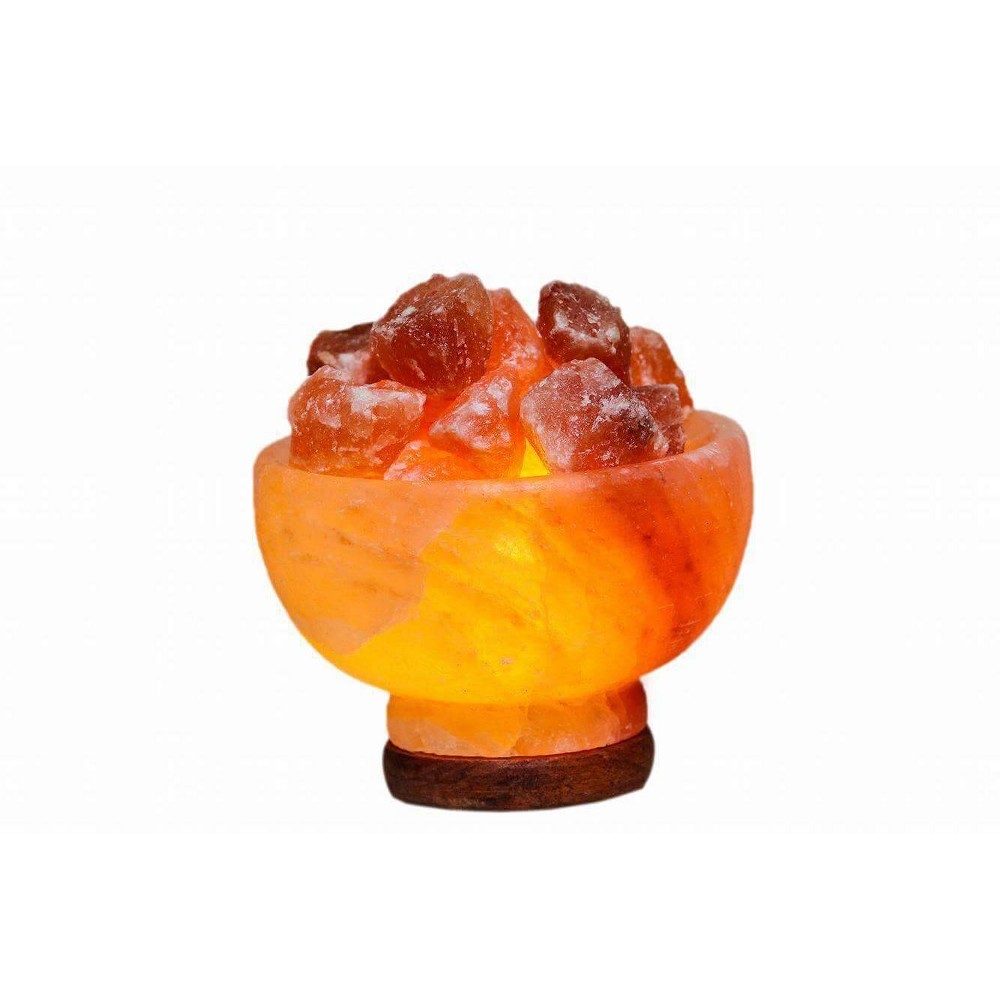 Salt scrubs
A Salt Scrub is a spa treatment that you can DIY at home. Salt scrubs have several benefits including removing dead skin cells, polishing your skin, and improving lymph circulation. Pink Himalayan Salt makes a good abrasive ingredient for Salt scrubs that might leave your skin glowing. You can read more about body scrubs, and how to make your own in this post.
For some great deals on either visits to Salt rooms, or Halotherapy related items, I recommend checking LivingSocial
Please comment below if you have ever tried Halotherapy. I would like to hear about your experience!
Thanks for reading,
Jillian
Tags:
alternative medicine
,
halotherapy
,
healthy home
,
healthy lifestyle
,
holistic living
,
pink himalayan salt
,
pink salt
,
salt cave
,
salt lamp
,
salt room