Jillian uses affiliate links in this post, meaning she may get a commission for any purchases made using these links. Commissions go towards keeping this site active. For more information, please see her Privacy and Disclosure Policies page. Keep reading for a brand new post all about how she stays healthy as a frontlines grocery worker.
How this Frontlines Grocery Worker stayed perfectly healthy throughout 2020
10 things I did to stay perfectly healthy throughout 2020
Preface:
This post is dedicated to all the hard working grocery and retail employees who pushed through the entire pandemic. WE NEVER stopped working.
For those of you who did not know, soon after the initial pandemic shut-downs began in PA almost a year ago, I switched from being a massage therapist to a "temp" grocery store employee. I am currently back to running my mobile massage business, which is busier than ever, along with keeping very part-time hours at the grocery store. In this post, I am only sharing information and advice that comes from my personal experience, and scope of practice. I am not allowed to diagnose or prescribe. I am a Licensed Massage Therapist, licensed by the state of PA: #MSG007989. You may read a little more about what I do here.
Starting mid-March of 2020, Massage Therapists were not allowed to work for a few months in PA, but I am not the type to stay home. Since I have no "high-risk" conditions, never get sick anyway, and had some decent retail experience from earlier in life on my resume, I reached out to local grocery chains, eager to help where needed. I ended up working in a smaller store that is part of a very large, well-known grocery chain.
As I was quickly hired over a phone call, I was told I got a position running around to put grocery orders together for customers who would pick them up at the store. Not much customer interaction would be had, so I figured that would probably be a good thing with some "new scary virus" going around. As soon as I started, however, I was doing different pandemic related temporary jobs around the store such as being the "line person", and keeping track at the doors of how many people came into the store. I did get to run registers and eventually the self-checkout registers, but honestly barely any of doing what I was originally told. It was okay. I was just happy to be there to help where needed, and made some good friends around the store.
10 Things this Frontlines Grocery Worker did to stay safe
Seeing that I would be surrounded by more customers this way instead of hidden away from them more often if I had the position I was originally offered over the phone, I realized I probably should do more to protect myself. Having the knowledge of anantomy and pathology as a Licensed Massage Therapist/health coach in training, I knew wearing masks and trying to social distance would not be enough to battle a virus  if even possible when you are working the frontlines of a busy little grocery store.
Here are 10 things this frontlines grocery worker did to help me stay "safe" in a more natural, healthy way throughout 2020. I am hoping the same happens for 2021 as I continue my busy Mobile Massage business plus still working (I love them so much I just can't leave 'em!) part-time in the frontlines at my beloved grocery store.
1 Take a good multivitamin, and add more of whatever is needed for a healthy immune system
First off, I am thankful I already was taking a good multivitamin which has the nutrients and minerals needed for someone with a high-metabolism like myself. After some initial research and from prior knowledge of herbs and vitamins that might treat and prevent viruses, I added on some things. I started also taking vitamin D3 capsules, and chewable Zinc+Vit C+Elderberry tablets every day with breakfast. Please check with your Dr and/or carefully research for yourself the amounts of Vitamins your body needs. I would also recommend these gummies: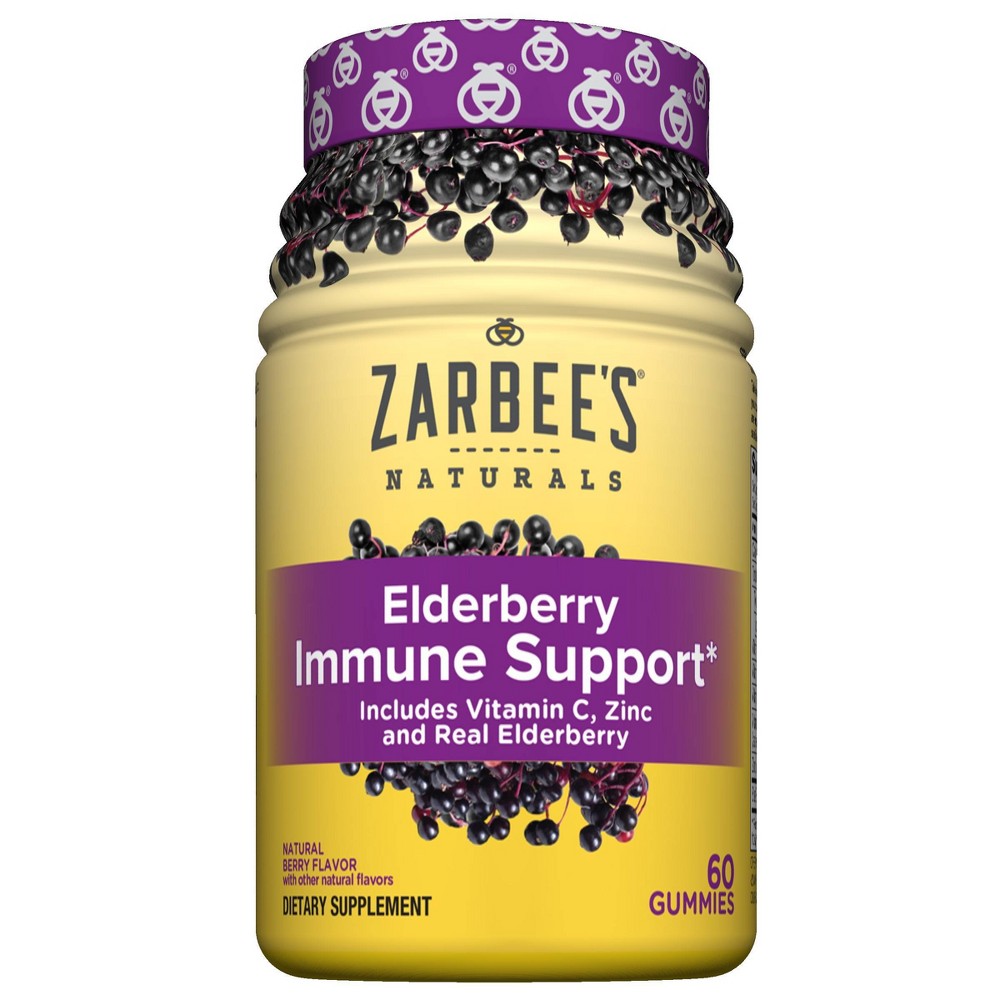 2 Essential Oils are your friend!
Almost every night as I was going to bed, the last thing I would do is fill my diffuser which sits on my nightstand. I often switched between Peppermint, Lavender, and a mix called "Immune Aid" from Plant Therapy Essential Oils. Peppermint was to clear sinuses and keep airways open (very welcome after a long day of wearing a mask!) Lavender was for calming and stress relief. Immune Aid, used most often, was for hopefully keeping me protected in a healthy, more dependable way; naturally, from the inside! You can read more about the oils I use, and other ways to use them in this post.
Immune Aid Synergy Organic Essential Oil 1…
Our immune systems are beat upon daily from the wear and tear of everyday life. Whether… [More]
Price: $10.95
3 Correctly follow cleaning procedures at your workplace!
I know for many who have been working in any type of retail establishment or restaurant during this time, it seems like rules change by the day. When I cashier, I have found the only real choice we can personally make that might truly help ourselves or our customers from germs/virus crud/all dirt in general is to follow the new cleaning procedures. For my store, this means trying my best to clean the belt off after every single customer, cleaning the credit card reader off as well, and clean off any buttons or switches, and other shared spaces between cashiers switching out at the same register.
I wanted to mention here that those little plastic pieces, or in some cases saran wrap you may notice over the credit card pad at most stores is NOT to protect you or the cashier. It is actually to protect the mechanisms down inside the reader from any harsher cleaning sprays the cashiers might be required to use to clean the reader off. Again, it should be cleaned off after EVERY time a customer touches it. Do not make me rant here……
4 Clean home and vehicles more often
I will admit I am usually terrible at this. I know it was hard, and may still be in some areas, to even find cleaning products. This post shares some easy DIY natural cleaning alternatives which use essential oils.
I also have often found the wipes pictured below, which are actually on the approved chemical list for businesses to use to combat the new virus. I highly recommend them for being much better smelling than most cleaning wipes, and gentle enough to clean my massage equipment with! You might be able to find them most often at your local hardware store or bigger grocery stores.
5 Wash clothes every day, and outerwear too!
I know to some this may seem too much, but think about it. There is still not sound, absolute research results that proves the virus does not live on materials for a while. At the beginning of the pandemic many on the frontlines in either healthcare or otherwise were told to wash their clothes every day. Sometimes they were even required to change out of work clothes before they left their workplace. I know many including myself who would take work clothes off as soon as they stepped back inside their house. I still change out of my mask/clothes/outerwear every day!
What is one thing that people may have forgotten about when the seasons changed? Coats and outerwear! Do not forget to wash that too! What I did was buy two of everything to switch out every day; two winter jackets, two light fleece jackets, two hoodies, etc. Whatever combo of outwear, if any, that I wear gets thrown in the dirty laundry hamper at the end of each day. Be sure to clean your clothes with HOT water too.
6 Stay Active!
Staying active not only helps you stay physically fit on the inside and outside, but also improves mental health. Fresh air and sunshine has many positive effects as well. Get out there! Even during quarantine I managed a few hiking day trips, tried kayaking, and swam often in our outdoor pool. I also got back into running on my treadmill if weather was nasty. One of the posts I wrote last year suggested what shoes to buy for hiking, and where is best to get them:
Shop New Balance Deals at JoesNewBalanceOutlet.com!
7 Protect your mental health
If your mental health is off, this can affect how other body systems function, especially your gut. If your gut and intestines are not processing vitamins and nutrients properly, or food in general, than that could really compromise your immune system! Ever find yourself unable to eat when upset or having anxiety? It is all connected!
As a frontlines grocery worker, you have to deal with many different people who were especially grumpy over the past year. This added stress definitely will not help your mindset, which is why doing as much as you can to help your mental health is important!
Since last year, we have heard so much bad news, conflicting views, anger, hate, false info, etc. Whether in news healines, friends' social statuses, social media comments, or elsewhere, it has surrounded us here in the USA. Sometimes, it is best to take a break from social media and the news. It may be time to reconsider who is a true friend or genuinely nice person. It also might be about time you block those who go out of their way to attack others. To make myself feel less guilty in these situations, here are some silly little tunes I have come up with.
They might be a parody to some familiar tunes. See if you can figure them out.
a-blocking we will go….a-blocking we will go…..
This is my unfriend song….it doesent last that longggg *poof*
I'll unfollow you…Don't care to see where you may gooooooo……
Bid Adieu, Bon Voyage, So long, Farewell, and MOVE ON! You will most likely be glad you did! Not only that, but you will probably find now you have more time to focus on things that matter, those who matter, and new adventures. I tried a few new things myself during quarantine, which I wrote about in this post. Learning something new can encourage a healthy mind, and keep you productive in a positive way.
Dealing with a difficult situation or person you can not so easily get away from? Here are some encouraging quotes for you.
8 Eat healthier/less sugar
Speaking of trying new things, one things I tried was eating more green veggies as part of my goal to eat healthier. I have also been cutting back on sugar since early 2019. I found that my skin has much less acne, I have more energy that lasts through the day, and my hormones seem more balanced. As a frontlines grocery worker, this really helped me to survive longer shifts! See what else I did in this post that I wrote last year.
9 Make a detoxing/immune boosting tea mixture every other day!
I have told you all my recipe in other blog posts and across my social media channels, but here it is once again! PS you are welcome to follow me on Instagram at Instagram.com/the.holistic.mermaid
10 Invest in selfcare with a spa day
Another way to improve mental health: melt the stress away with a spa day! I get a massage at least once a month. We also have a small infrared sauna that is good for detoxing. Either are also great for muscle soreness after work or workouts. Massage Therapy practiced correctly can also help you improve posture and flexilbility. I have many clients complaining how working from home for a year now has made them terribly sore and hunched over. If you are someone who works from home, please be sure to also give yourself the right selfcare. Here are some other ideas for selfcare and stress relief.
I hope this post is helpful for those who are in the grocery/retail world. Feel free to share with others who may be able to use some of this info. I hope you all stay healthy!
Love,
A healthy frontlines grocery worker
Tags:
cleaning tips
,
essential worker
,
frontlines grovery worker
,
frontlines worker
,
frontlines worker health
,
grocery worker
,
health tips
,
healthy ideas
,
wellness